Supporting Safe and Efficient Flight Operations
ARVI is an aviation weather service that supports safe and efficient aircraft operations.
ARVI (basic service), with its abundant information and sophisticated UI, will surely increase the efficiency of operational support, and
Using state-of-the-art technology and a 3D display, 3D ARVI offers a new briefing format.
It also contributes to the digitization of flight operations.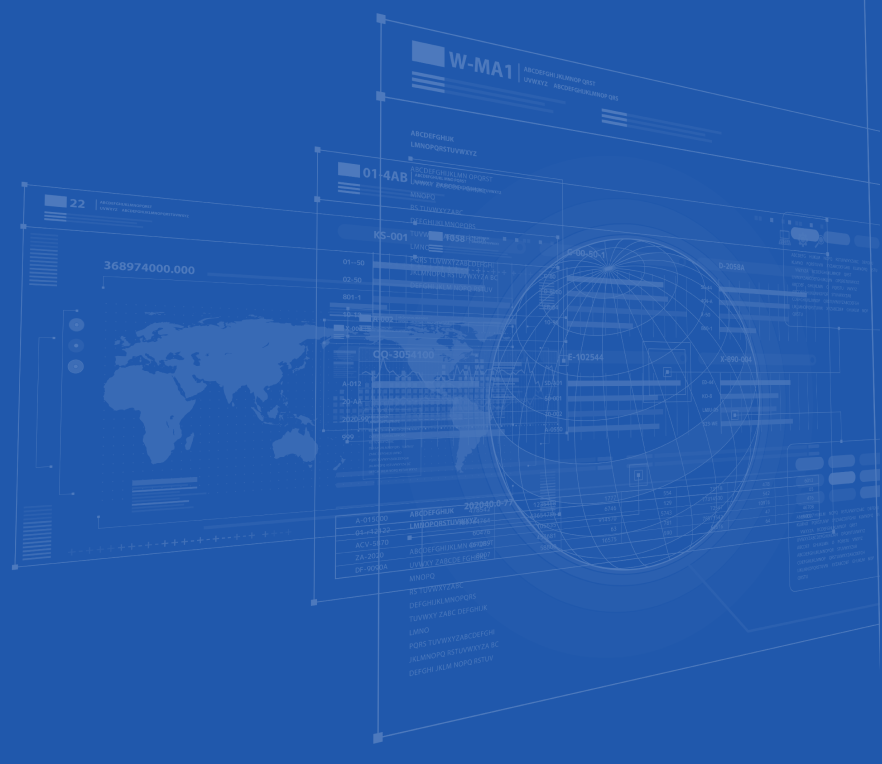 Provided by the latest technology and 3D display
Next Generation Briefing Tools
JAXA's world-first 3D visualization technology combined with airline company operational know-how
This service supports safe and efficient aircraft operations by incorporating "Lightning Danger Area Prediction Technology.
Easy-to-understand 3D representation of various weather conditions
Various weather conditions such as rain and clouds, including areas at risk of lightning strikes, are clearly represented in 3D.
By selecting and overlaying each condition, it is possible to intuitively grasp the current weather conditions.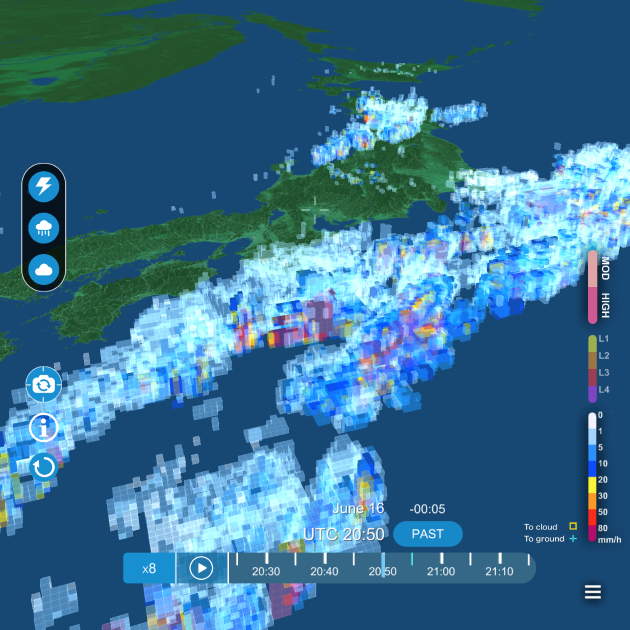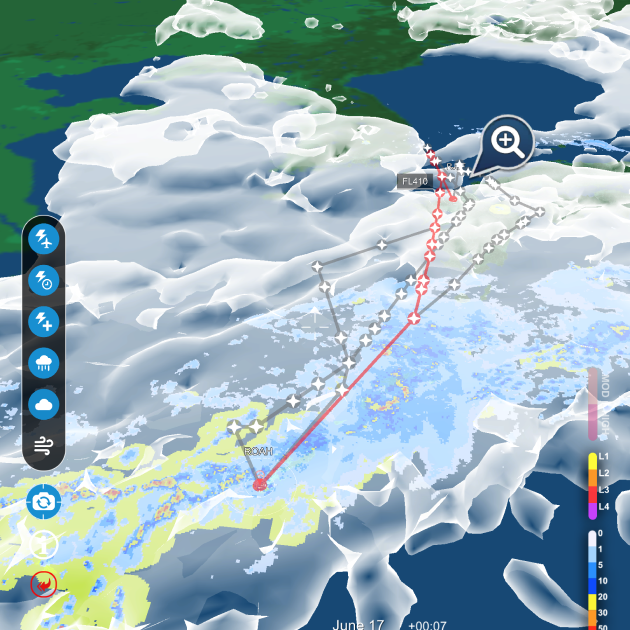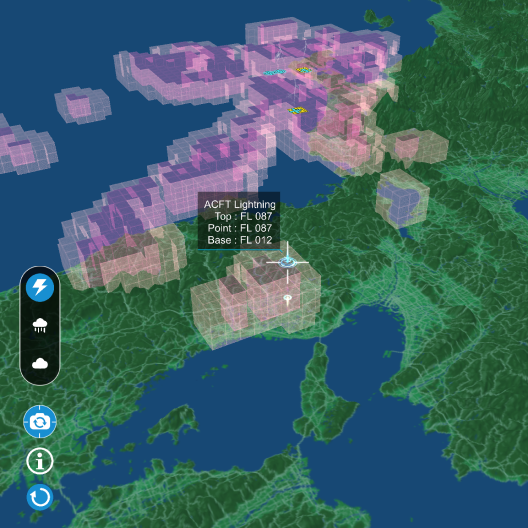 Using JAXA data, the
areas where aircraft may be struck by lightning.
3D rendering (patent pending)
By analyzing past aircraft lightning strikes and meteorological data, we have been able to determine the following
Equipped with the world's first technology that predicts areas that may be struck by lightning.

This is a major burden for airlines, which had been a major burden for airlines.
Maintenance costs due to lightning strikes can be significantly reduced.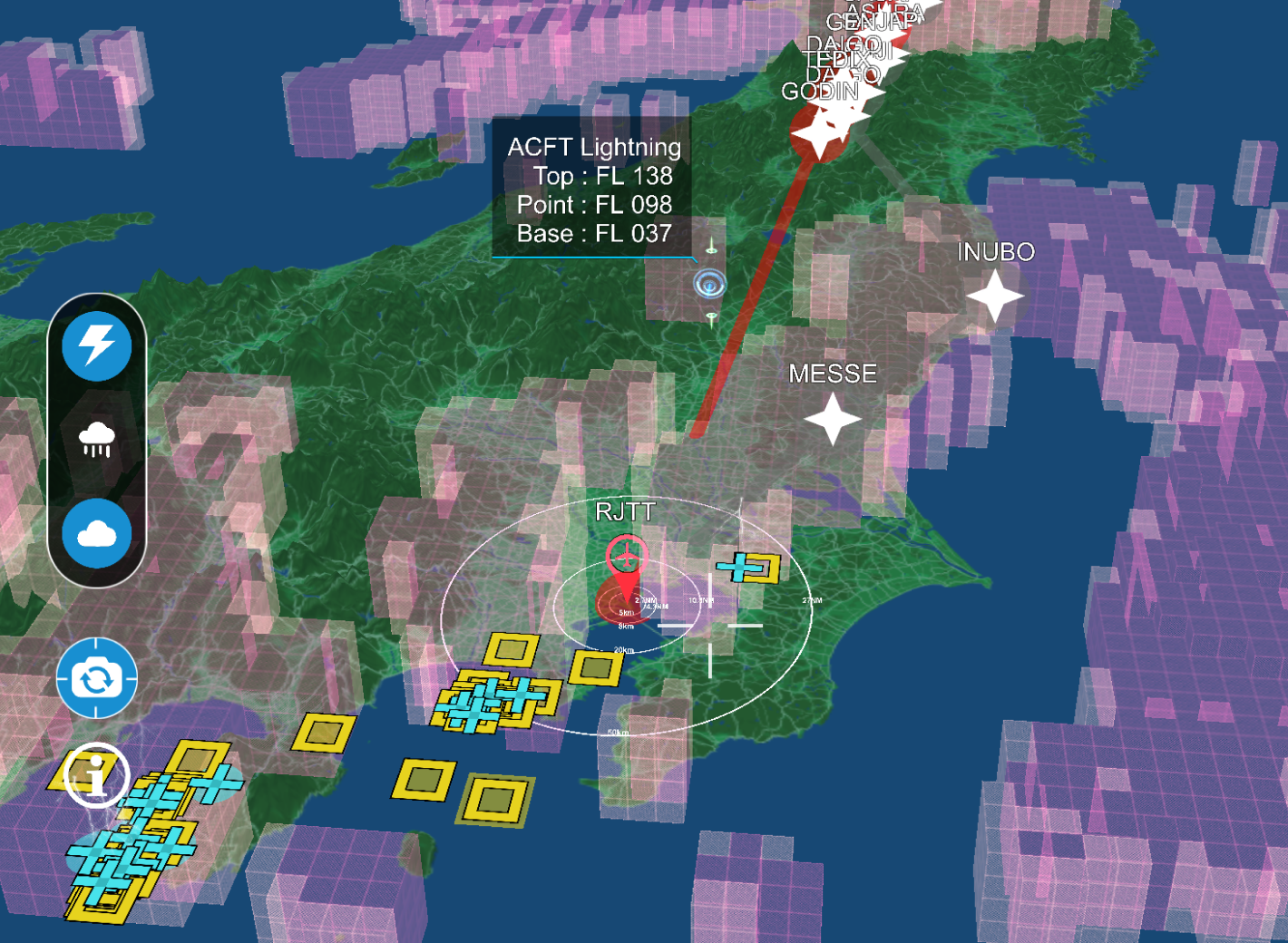 Briefing available at any time
3D ARVI is portable on mobile devices. Not only in the office, but also while at home, on business trips, and
In addition, up-to-date weather information can be obtained onboard the aircraft as long as the aircraft is online.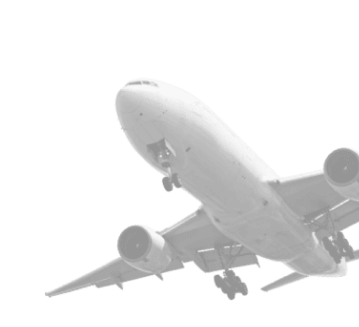 Support quick and optimal decision making
ARVI provides weather and disaster information that can have a significant impact on flights.
The overlapping display on a single screen allows airlines to show their "safe operation" and
We will support you in making efficient decisions.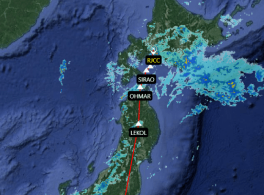 By overlaying weather and flight plans, you can instantly see the weather affecting your flight.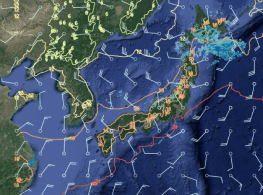 It improves operational efficiency by working smoothly even when large amounts of weather data are stacked on top of each other.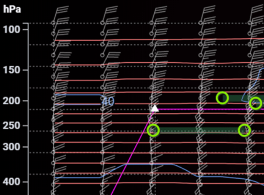 View meteorological cross sections, which are important for altitude selection, according to the flight plan.
It supports quick decision making for airline operators by presenting weather information in an intuitive and easy-to-understand manner.
Digitization Support Services
We are committed to providing our clients with the full range of digital expertise, ideas, and experience that we have accumulated over the years as they seek to promote digitalization.
MTI has been recognized in a wide range of fields and has been selected by Ocean Network Express Pte. Ltd., which has a network in over 120 countries around the world, as a partner company to operate its system development division and to support digital human resource development.
We also help companies in the airline industry improve their operational efficiency.
Please contact us first.